Hey friends! Have you all caught up from the holiday weekend yet?! It's been rough getting back into the swing of things around our house, between the 4th and turning 30 the next day, we were packing in all the fun. I'm back to blogging this week and since we are about half way thru summer, I thought I'd share what we've been able to cross off our bucket list.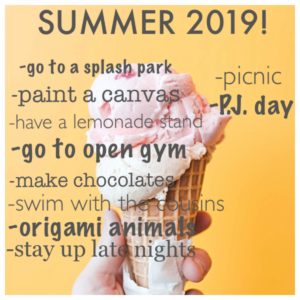 The girls have been loving their stay up late nights! It has varied from LEGO creating with dad, to a tv show in mom and dads room, to board games. I think I miss these the most when school starts and they have to end in the name of a routine bedtime.
They hosted a lemonade stand earlier in the summer and raised over a hundred dollars! It was kind of crappy weather, but that didn't keep to many customers away.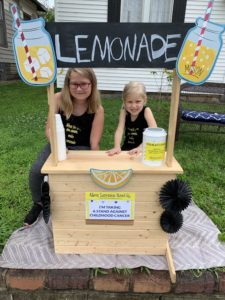 Last weekend, we broke out the paints and they painted. They turned out so cute!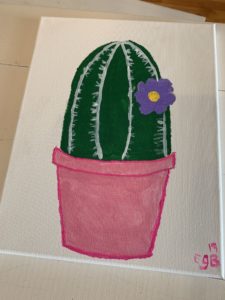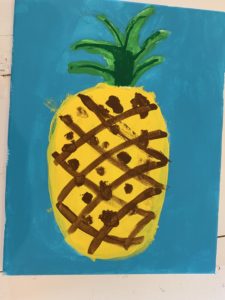 We had a picnic dinner on the 4th in the back of Brandons truck while we waited on fireworks. The girls thought it was "the best thing ever" and the weather was perfect for a picnic and fireworks.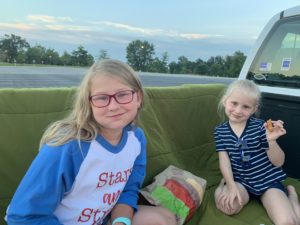 We've been doing a ton of swimming! Some with friends, and some at home.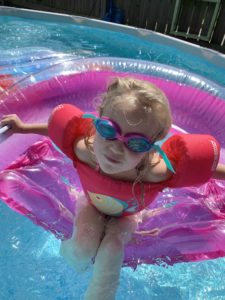 I don't know about you guys, but when July hits I feel the pressure to get the fun things scheduled or they won't happen. So that's what mode we are in now, do all the fun things;)
I will be back on Friday with a list of favorites. Have a great rest of the week friends!