Happy St. Patricks day! I'm taking a break from all the negative in the world right now and sharing something that put some fun in our day yesterday.
For the most part, we are all pretty much homebound for the next 2 weeks or so in attempts to help "flatten the curve" as you can imagine, it's scary for our household and many others, and although we are shocked with how quickly the guidelines and recommendations have came about we are trying to do our small part for our country.
Feeling super grateful for convenient options like grocery pickup and Amazon in times like this.
Anyways, yesterday was our first official day of temporary homeschool. We had these books from the library last week because rainbows are fun!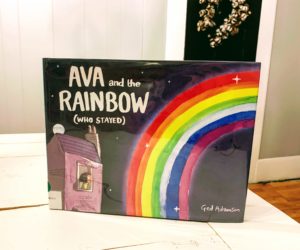 Ava and the Rainbow (Who Stayed)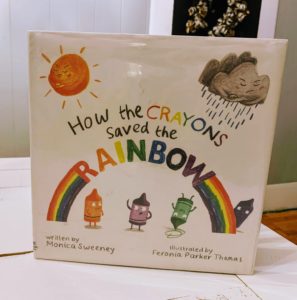 How the Crayons Saved the Rainbow
These books were both a favorite, so we played off of them for a theme of the day.
We started with breakfast, but this could be a snack also.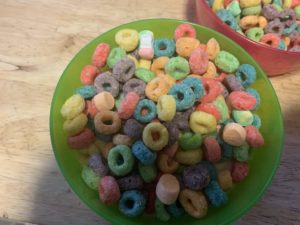 We painted rainbows, and added pink because obviously;) We kept it simple by cutting paper plates for it. Also note the paper "table cloth" it's packing/craft paper and we use it ALL the time for messy projects. The girls have also been known to just roll it out on the floor and color big scenes all over it. Highly recommend you keep it on hand:)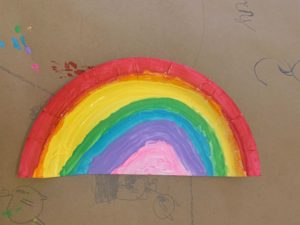 We had a colorful lunch. These didn't turn out as pretty as Pinterest shows, but it was still a "that's so cool moment" We added butter and parmesan to them for a quick lunch.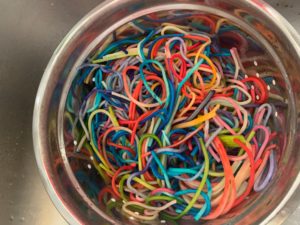 We added a science activity…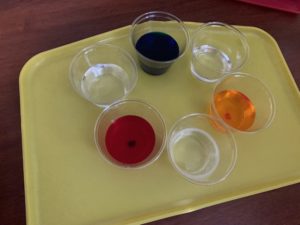 We started with red, yellow, and blue cups of water and food coloring. Then put only water in between the colored water. The yellow tray was a set of these trays and we use them all the time for crafting and messes! they wipe off well with a clorox wipe or dish soap and the raised edges keep things on it and not rolling off.
Then we folded paper towels and watched what happened throughout the evening.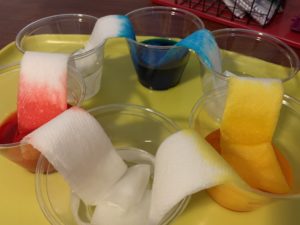 We didn't get the results we were wanting color wise, but it was still fun to watch.
We ended with it looking like this…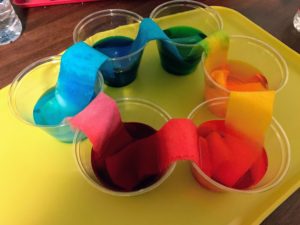 So that's how we spent our first Monday at home. Today we are hoping to get outside. Tell me how you guys are spending your days? We'd love to hear how your busting the boredom at your houses!
Have a great week friends!