Hey friends! It's been a week since I've blogged but I'm back today with some favorites.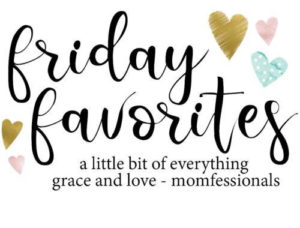 I'm linking up today with Andrea, Narci and Erika to share.
We are finishing up the girls (and Brandons) first week of school today. It's been exhausting for all of us, but the kids are still liking school and still smiling about it.
We are gearing up for Apple Festival in our small town, and found our garden flag here.
Part of my job as assistant secretary at our church is to put up bulliten boards(isn't that fun?!). This one might just be my favorite that I've done yet! Because Jesus and apples.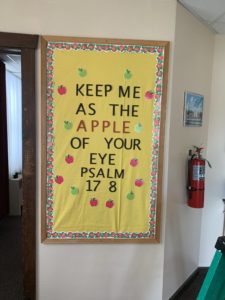 We've had lots of people ask us how Averys handling kindergarten, and the answer is she is loving it! It's been the biggest blessing because sending our immuno-compromised girl to big school has been hard on my momma heart. She does say everyday when we ask about her day that "kindergarten is just such a long day" Hoping she adjusts quickly to the long school days.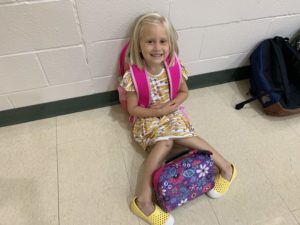 We took the kids to balloon fest last weekend. Brandon and I growing up went to this same festival (we didn't know each other then but both had family in that area) so it always brings back some good memories. We arrived just in time to see the balloons go up, and then we stuck around for the balloon glow later that evening.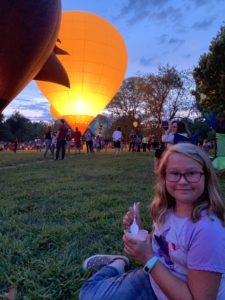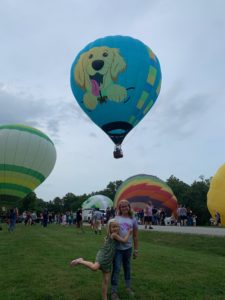 This balloon was their favorite, because of the dog of course:)
Keeping it short, I'm in for a busy day! Have a great weekend friends!