Hey friends! We are recovering over here from Halloween anyone else wonder why Halloween can't be on a Friday every year;) I'm linking up today with Andrea, Narci, and Erika to share some favorites from the week.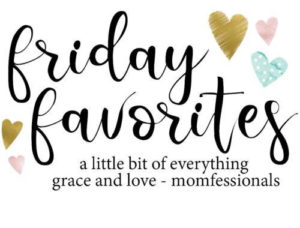 First up, this girl is my favorite 10 year old. Ten has been so fun and such a season of learning. She went on her first overnight trip without dad or mom last weekend (preteen retreat with church) and had the best time! I must add, she was incredibly responsible with her belongings and money and it was just a reminder for us that she's becoming such a great young lady. Snapped this at dark thirty when I was dropping her off for the trip. One of us was pumped and one of us was exhausted!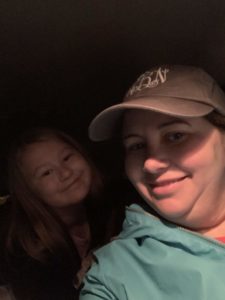 While we are still talking about Ellie, she came home from quarterly awards last week with these. She's having a great school year so far!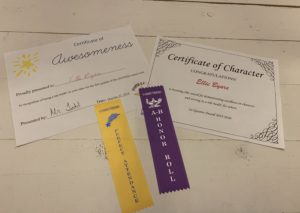 Carving a pumpkin was a favorite this week.
We also had a jack-o-lantern pizza on this evening. Pumpkins everywhere;)
Our church always participates in Operation Christmas Child. Packing shoeboxes and being on the OCC committee with some wonderful ladies is my favorite. It is always such a blessing for our family to pack and pray for these. If your local and would like a box to fill, let me know and I will get you one! We have a little over a week until they are due back at the church for shipping.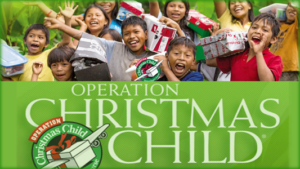 Halloween is Averys favorite and Fancy Nancy is too;) It was frigid last night in our neck of the woods, so a fancy coat over a costume had to do.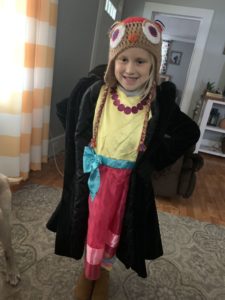 And Astronaut Ellie:)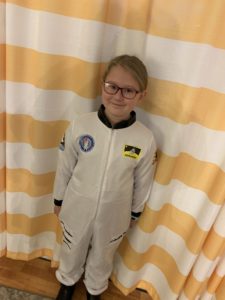 That's it for today! I have another class party to get to!
Have a great weekend!