Hey friends! I'm linking up today with Andrea to share some favorites, and since we are all pretty much homebound for awhile I thought I'd share some of the ways we've been staying busy.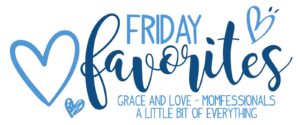 First up, we are becoming big YouTube fans around here. We are doing and watching things like
We don't do these everyday or all day, but have been sticking to a schedule that seems to be working for now.
We've also broke out all stickers, beads and coloring supplies because it's been crazy rainy here.
We had a Kindle Unlimited subscription in the past and canceled it due to preferring a paper book, but we just signed back up yesterday for it since the libraries are closed. It looks like right now they are offering a free 2 month trial, so now is the time to try it if you're interested.
If you're looking for game recs, we've been playing UNO, Blink, Tenzi, to name a few. All of these are crazy quick so you can play as quick or as long as you want. We also have been playing color brain which is fun. I did a post on favorite games before, and you can see all of that here.
I hope you all are staying safe and healthy and at home for now.
Have a great low key weekend friends!