Hey friends! Happy Tuesday! I'm sharing our Saturday afternoon today with you and it was FUN!!
I was thinking about something fun for Valentines day, and came across a "Galentines" day party for girls. When I ran the idea by our girls, they both loved the thought and wanted to have their own. So that's what we did!
I'm not posting pictures with the girls friends in them, because those are for them. We had each girl invite one friend. Then made sure that both friends were available because if one wouldn't be able to come then one would not have a friend here for the fun.
We scheduled for mid afternoon, so we didn't have a meal, but just fun snacks instead.
Brandon (earlier in the week) drew up a canvas for each of them to paint that was kind of festive for Valentines Day. Drawing them out ahead of time made it so much easier for the girls to paint! Basically, we had our girls browse Pinterest for one and he then drew a similar one.
We had a few "minute to win it" style games with Conversation hearts to keep with the theme, and they were lots of fun for the kids and us too;)
At the end of the party, all 4 girls got a treat bucket with their names on them and some small party favors. This and the games I kept a secret from our girls so they would be surprised and not know what to expect, but for the most part, the rest was their ideas and choices.
Ok enough reading, here's some pictures and I've linked some of it if your interested.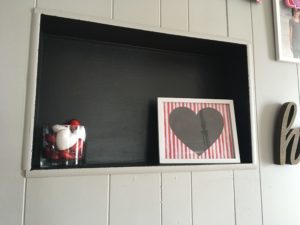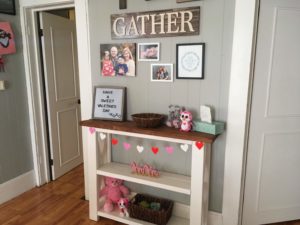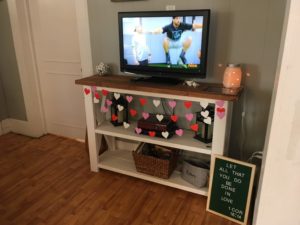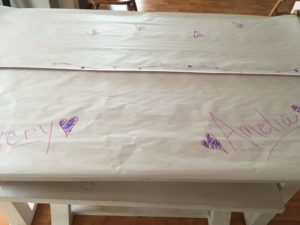 I covered the table (just for the painting time) before the girls arrived in the end roll of newspaper, but if you don't have a local newspaper printing business that sells them, you can use craft paper as well. We use this paper for tons of things, including long coloring pages, laying out gallery walls before hanging frames to see the placement, and temporary table coverings when we need one.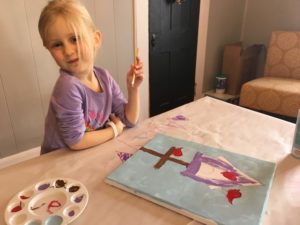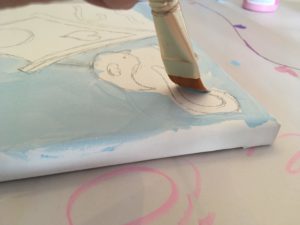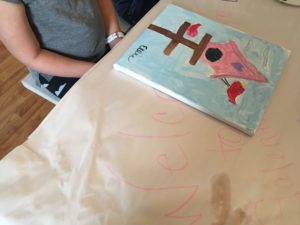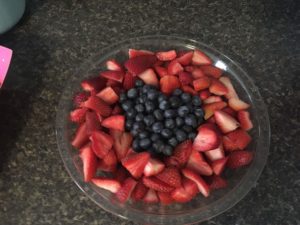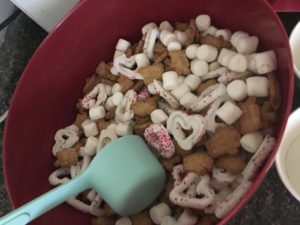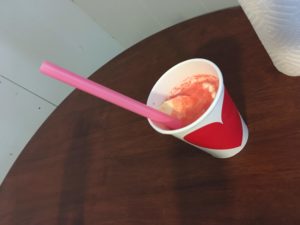 We had a meat and cracker tray, fruit, valentines trail mix (choc. covered heart pretzels, teddy grahams, mini marshmallows) and wrapped it up with Strawberry soda floats.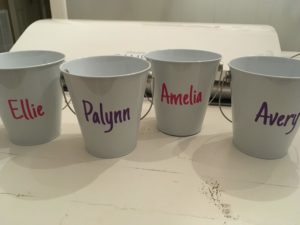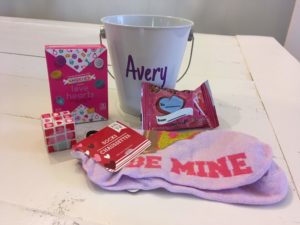 I picked up some metal buckets and personalized them for all the girls. I didn't want to fill them with all candy (because I'm sure they will get lots of that this week) so we did ring pops, conversation sweet tarts, festive socks and a Valentines rubix cube.
So that's our first ever Galentines party. We are in for a fun and festive week this week, and I'll be back on Friday with a list of favorites highlighting all the fun! Have a great day!